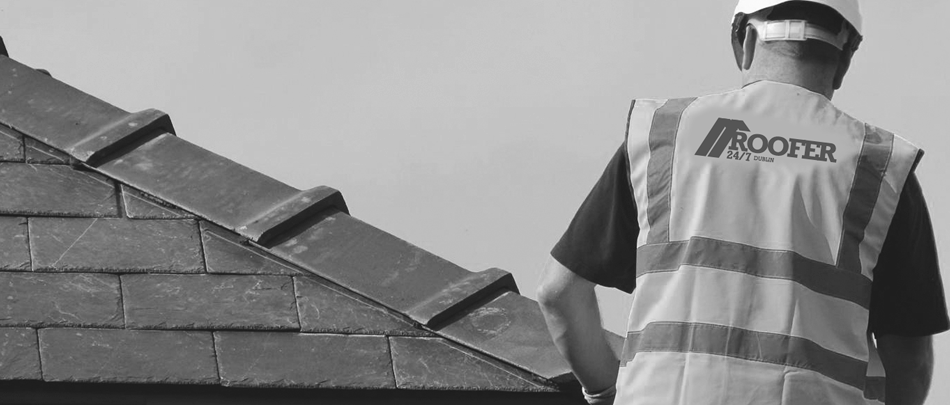 Get a Quote in 60 Seconds

Gutter Repair Dublin
Gutters help catch and channel rainwater so that they drain away properly. Gutter end caps and connectors can become loose over a long period of time causing leaks. The gutter may also come loose or get rusted over time.
Leaking and broken gutters will result in damp walls and a basement ruined by water damage. The water will eventually destroy the foundations of the house by causing molds and fungus to form, which will further damage the entire house.
Therefore the gutters of the house should be strong and free of leaks. When the gutters get damaged, the smart thing to do would be to get them repaired as soon as possible. What do you do when you need a secure and professional service for repairing your gutters?
You can talk to guys at Leinster Guttering for all Gutter Services!
Well you should call us at Roofer 24/7 Dublin of course! With a team of skilled workmen and an experience of over 15 years there is no one better that you can trust when it comes to your house.
Gutter Repair Dublin 24/7
Roofer 24/7Dublin employs workers who are efficient and professional. If your gutter needs repairs or replacement rest assured that they will do it for you. For urgent gutter repair or replacement call Roofer 24/7 Dublin. Roofer 24/7Dublin provides a variety of services.
Gutter Services Dublin
Here are some of the gutter services provided by us:
New Gutters
Gutter Repairs
Full Gutter Report
Gutter Surveys
Commercial Gutter Repair
Lead Working
High-Access Roofing Repair
Chimneys Repairs
The team at Roofer 24/7Dublin provides emergency repair services in and around the area of Dublin. We reply to each and every request made to us without fail.
Once you call us, we will reach you in the shortest time possible time and perform the necessary inspection in order to provide you with the approximate cost of the repairs.
We always make sure that every experience you have with us ends on a happy note.
So if you are living in the Dublin area and in urgent need of a fix up, then get in touch with us. We will not disappoint you!